Whether you are looking for a family-friendly Halloween activities or something a little more suited to adults, there are many events taking place in Plymouth. We have selected some of our top picks for you to look through. Psst, we take no responsibility for the nightmares you may experience.
Halloween Cruise of Lost Souls
28th October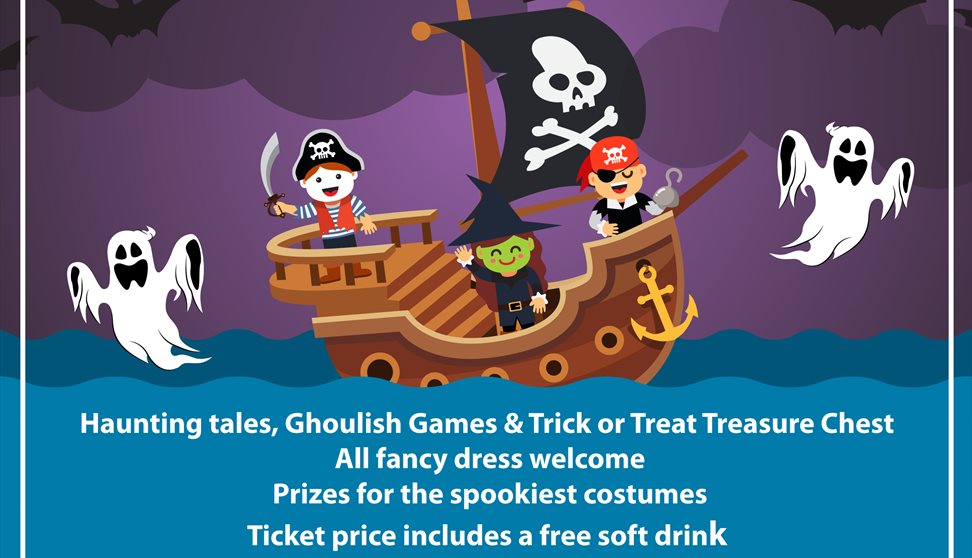 Come and enjoy our Halloween themed cruise. On board we will have haunting tales, music and much more…
Games for the Children & chance your arm with our Trick or Treat Treasure Chest. All Fancy Dress welcome and prizes for the best or scariest costumes.
For more info & to book, please see: https://www.evensi.uk/halloween-cruise-of-lost-souls-plymouth-boat-trips/197697936
Children's Halloween Bash | Future Inn Plymouth
29th October | 11am - 2pm
Tickets are £10 per child & include Hot Meal, Party bag, games & competitions. 
Adults are free, although you can purchase a food ticket for £4 to include a Bacon Bap & Tea or Coffee. Tickets must be pre booked.

For more info visit: https://www.futureinns.co.uk/plymouth/events-diary-plymouth
Johnnny's House of Horror: Freaks (1932) | J

ill Craigie Cinema
30th October 7pm
Freaks ruined the career of its director, Tod Browning, known today for the infamous Dracula (1931), starring Bela Lugosi.
Banned in the UK for 30 years, audiences were unable to cope with its frank portrayal of disability.
Johnny Mains, author of Freaks (Midnight Movie Monographs 2017) will give a talk after the film screening on the making of the film its performers and censorship issues on its release in 1932.
For More Info & to Book: https://peninsula-arts.cloudvenue.co.uk/johnnyshouseofhorrorfreaks1932withatalkfromjohnnymains